Save the date:
Spring Open House in conjunction with the Bringing Back The Native Garden Tour May 2 and 3.
About our nursery
We grow and sell California native plants for:
home gardeners
landscapers
habitat restoration
garden and landscape design
and more!
Let us help you find the perfect plants for your project.
Plant of the Month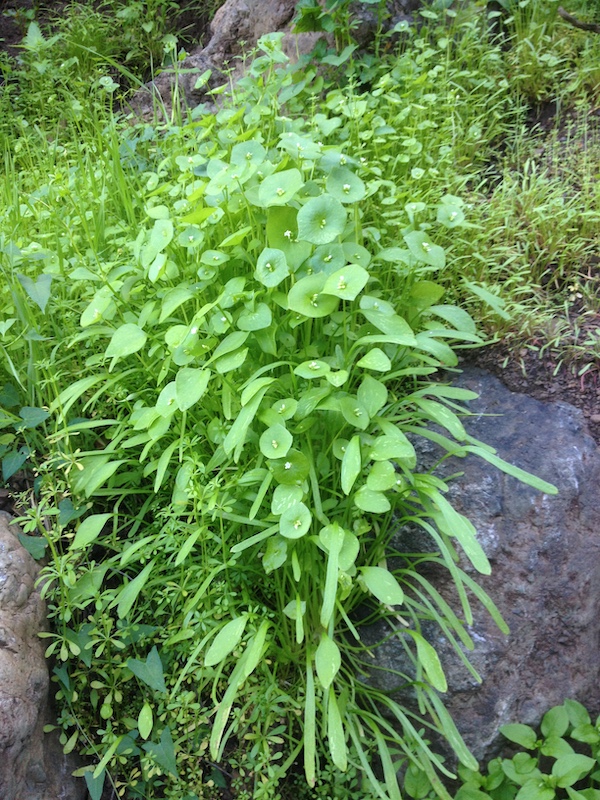 Indian lettuce (
Claytonia perfoliata
) is a wide spread annual common to coastal and mountainous regions of western North America. Typically seen cloaking the forest floor in cool moist places after the rains begin, it then dries up as the rains depart. During late summer and fall you will see no sign of the plant. Indian lettuce is a prolific seeder and will reappear in ideal spots year after year. In sunnier locations the leaves turn bright red as excess sugars are converted to protective pigmentation. Its seeds can lay dormant in the soil for long periods of time. After a fire, profuse dormant seed banks germinate in an explosion of growth producing a succulent protective cover for newly exposed soil. Indian lettuce can be eaten raw as the name implies …
Read More