Holiday Hours:
Please note we will be closed for winter hibernation from Dec. 23 – January 8 of the New Year.
About our nursery
We grow and sell California native plants for:
home gardeners
landscapers
habitat restoration
garden and landscape design
and more!
Let us help you find the perfect plants for your project.
Plant of the Month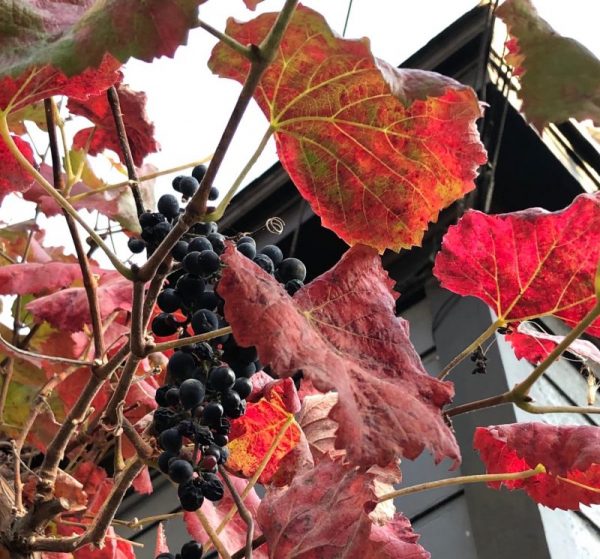 Each year at Thanksgiving time I enjoy the flaming foliage on the 'Roger's Red' grape. This locally popular vine was originally wild collected by Roger Raiche in Sonoma County in the fall of 1983. Initially Raiche guessed it to be a variant of the California wild grape
Vitis californica
. The dominant fall color on the wild grape is yellow. So the story as Raiche tells it in an article in Pacific Horticulture Magazine (Oct. 2011) is that he noticed the bright red color of the vine in "high quality native habitat" four miles from the nearest vineyard. He collected some cutting material and brought it back to the UC Botanical Garden were he was in charge of the native plant collection. From the UCBG and Tilden Botanical Garden sales, the …
Read More