About our nursery
We grow and sell California native plants for:
home gardeners
landscapers
habitat restoration
garden and landscape design
and more!
Let us help you find the perfect plants for your project.
Plant of the Month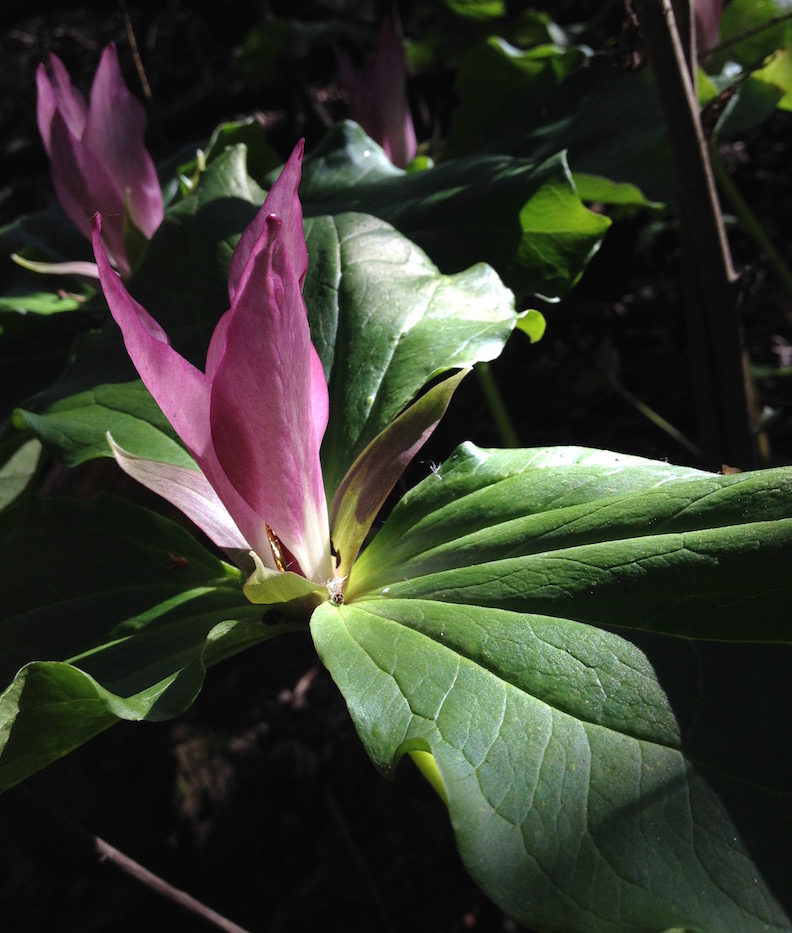 It always seems like a rare blessing to come upon a patch of blooming trilliums
Trillium chloropetalum
during a winter walk in the woods. To me it is even more surprising to come upon this strange three petaled flower in places where you wouldn't expect them. I have seen them in coastal scrub and in a dense old stand of maritime chaparral. I suppose this could be due to the fact that our summer fog can be an analog for shade in some coastal areas.
As implied by the name the plant presents in threes. Leaves of three like an over-grown pointy leafed clover perfectly bracket the three green sepals which in turn cup three large lovely petals. The flower petals can be light green to pink to maroon. Rhizomes …
Read More