About our nursery
We grow and sell California native plants for:
home gardeners
landscapers
habitat restoration
garden and landscape design
and more!
Let us help you find the perfect plants for your project.
Plant of the Month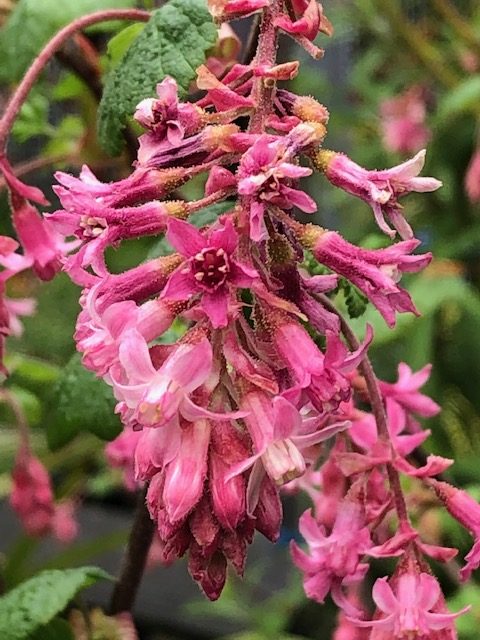 Frenchie, a year around resident Anna's hummingbird, sits on top of our 10 year old buckeye and watches all of the comings and goings at Oaktown Native Plant Nursery. We could call him the nursery's spirit animal being small in size but energetic and focused. A few years back, a pink flowering current
Ribes sanguinium
v. glutinosum volunteered behind the pot-washing station and has now grown to a healthy very floriferous shrub. Throughout the year, Frenchie nectars on the flowering plants at the nursery. But this time of year, the early blooming pink flowering currant is Frenchie's favorite nectar bar. This is lucky for us nursery folk as it makes the tedious task of washing and sterilizing pots less so. You've heard of television, well try turning on the hummervision!
…
Read More