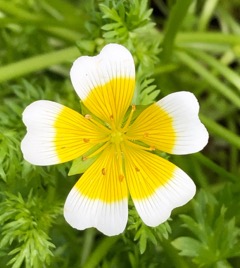 SPRING OPEN HOUSE
in conjunction with the annual Bringing Back The Natives Garden Tour
May 4th & 5th 10 am – 5 pm
ALL BULBS AND ANNUALS ON SALE during the event
There will be a 1 pm talk each day
THE TALKS:
Saturday May 4, 2019
1 p.m.
California Native Medicinal Plants: Traditional and Contemporary Uses of Widely Available California Native Medicinal Plants
by Nicole Witch-Hazel
In a discussion based forum we will cover a spectrum of topics including lung support, women's health, basic first aid, and common cold and flu issues. We will discuss medicinal properties as well as best propagation and growing practices for each plant. I hope to promote self-reliance through effective self-healing, and advocate against wild-harvesting. My goal is to foster the art of self care in reciprocity with the life around us. -Nicole
Nicole Witch-Hazel is a certified Energetic Herbalist also trained in Western practice. Read more about Nicole at: www.witchcraftapothecary.wordpress.com
Sunday May 5, 2019
1 p.m.
Garden Design Primer by Todd Gilens
Thinking of digging up a lawn, or redesigning your garden with native plants? This short workshop will cover basic considerations for all gardens, how to apply and adjust these factors to your own situation, and ways of working with measurements and drawings to help you get your project rolling.
Todd Gilens teaches the Ecological Foundations of Design course for the Academy of Art University Landscape Architecture Department, and has been designing, and coaching Bay Area residents in garden design, since 2012.