OPEN FOR WALK-IN SHOPPING DURING REGULAR BUSINESS HOURS
Please wear a mask and keep aware of physical distance. Credit cards strongly preferred.

If you would like to minimize contact, use the 

Shopping Cart

to facilitate

curbside orders Thursday – Sunday

. Create your shopping list and chose a pick-up date/time

here

.
About our nursery
We grow and sell California native plants for:
home gardeners
landscapers
habitat restoration
garden and landscape design
and more!
Let us help you find the perfect plants for your project.
Plant of the Month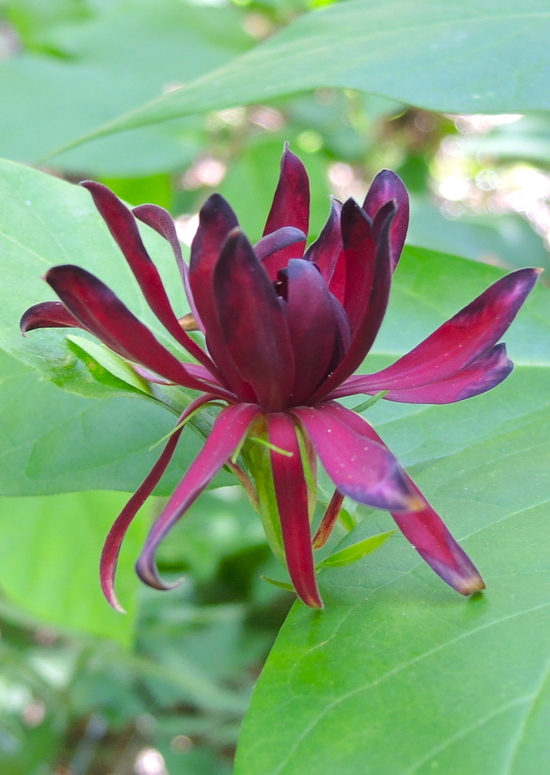 Western spicebush
Calycanthus occidentalis
is a bold textured deciduous shrub. In the wild it is found in the lower elevations of the mountains of California and Oregon growing along creeks, ponds margins, canyon bottoms and in moist woodland settings. Named for its strong scent in leaf, stem and flower, some say the aroma is camphor-like others declare it smells like red wine or the inside of a wine barrel. The over-all appearance of the western spicebush really depends upon where it is growing. In the garden with sun or light shade and some moisture it can grow into an attractive 4 -10 foot high and wide mound. Spicebush can also be used as a loose hedge or foundation planting. Its simple, egg shaped, opposite leaves create a satisfying confident appearance …
Read More