OPEN FOR WALK-IN SHOPPING DURING REGULAR BUSINESS HOURS
Please wear a mask and keep aware of physical distance. Credit cards strongly preferred.

If you would like to minimize contact, use the 

Shopping Cart

to facilitate

curbside orders Thursday – Sunday

. Create your shopping list and chose a pick-up date/time

here

.
About our nursery
We grow and sell California native plants for:
home gardeners
landscapers
habitat restoration
garden and landscape design
and more!
Let us help you find the perfect plants for your project.
Plant of the Month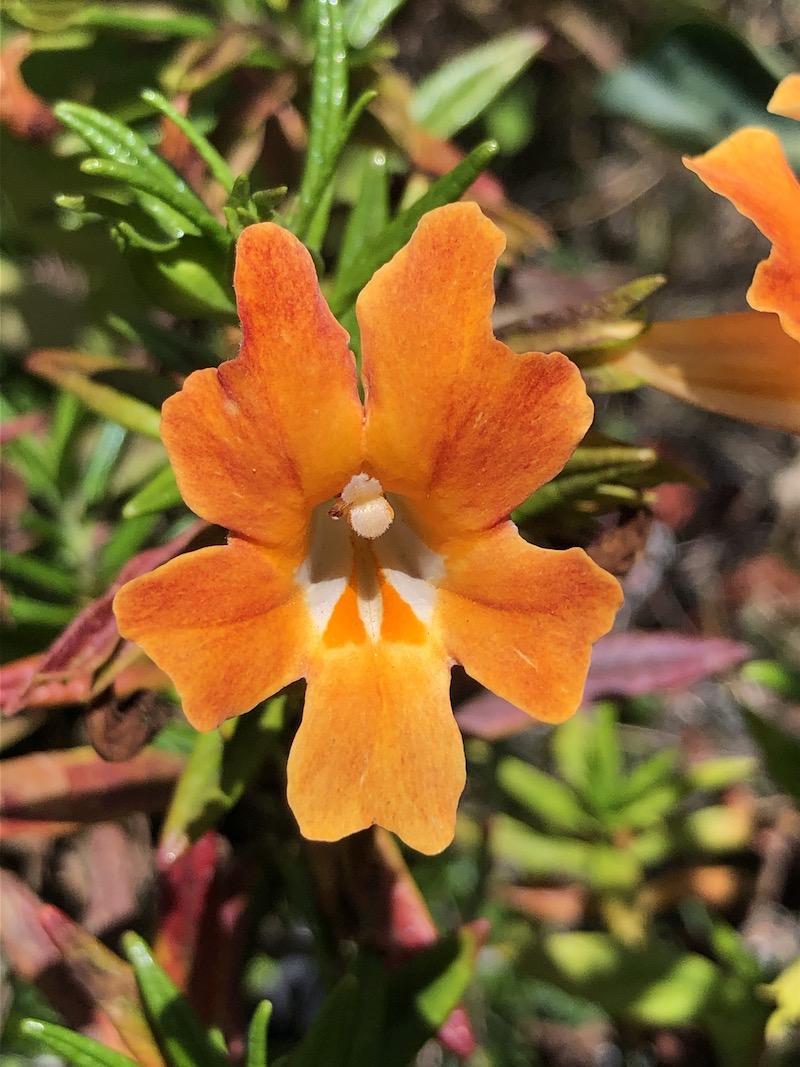 Sticky or bush monkeyflower Diplacus aurantiacus is so common in our area that
most of the time, we barely notice it. But this time of year, when the kaleidoscope of spring has begun to settle its relentless color shift the monkeyflower provides a bit of warm sparkle. Most commonly seen in coastal scrub,
it also grows in chaparral, oak woodlands
and
mixed evergreen forests. Naturally occurring populations occupy a variety of habitats from full sun blasted rocky slopes to the dappled shade beneath oaks and conifers.
Known to many as a Mimulus,
sticky monkeyflower was until recently classified in the formerly large figwort or snapdragon family. With the illumination of genetic differences, the figwort family got split up. What was familiar and
observable to the eye got reclassified according …
Read More