THANKS TO ALL OF OUR SUPPORTERS – WISHING YOU AND YOUR LOVED ONES GOOD MENTAL AND PHYSICAL HEALTH
HOLIDAY SHOP HOURS

THANKSGIVING – CLOSED NOVEMBER 23 THROUGH DECEMBER 2

END OF YEAR HIBERNATION –  CLOSED DECEMBER 21 THROUGH JANUARY 7

OTHERWISE WE HOPE TO SEE YOU DURING REGULAR SHOP HOURS

 Shopping Cart

to facilitate

curbside orders during regular hours

.
About our nursery
We grow and sell California native plants for:
home gardeners
landscapers
habitat restoration
garden and landscape design
and more!
Let us help you find the perfect plants for your project.
Plant of the Month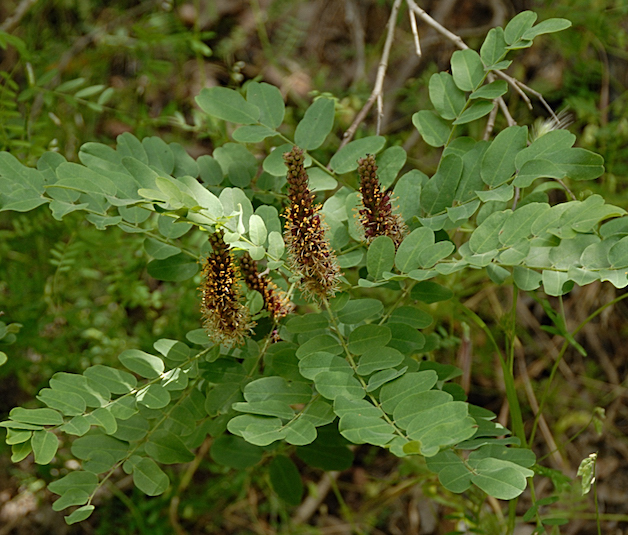 California false indigo (
Amorpha californica
var. californica) is a spring bloomer with handsome spikes of deep violet flowers. This deciduous shrub is classified in the pea family, though the flower looks nothing like a typical pea flower. Each floret is composed of a single reduced petal off-set by contrasting white stamens tipped with bright yellow/orange anthers.
Amorpha
can be seen in the wild growing in chaparral and woodland habitats in full sun, part shade, or dappled light. Typically false indigo is a 3' – 6' high by the same wide, though it can reach up to 10' in height. Attractive slightly hairy oval shaped leaflets form pinnately compound leaves each tipped with a resin gland. The fruit is a tiny version of a typical legume pod containing a single seed …
Read More